Stay Playful
Oreo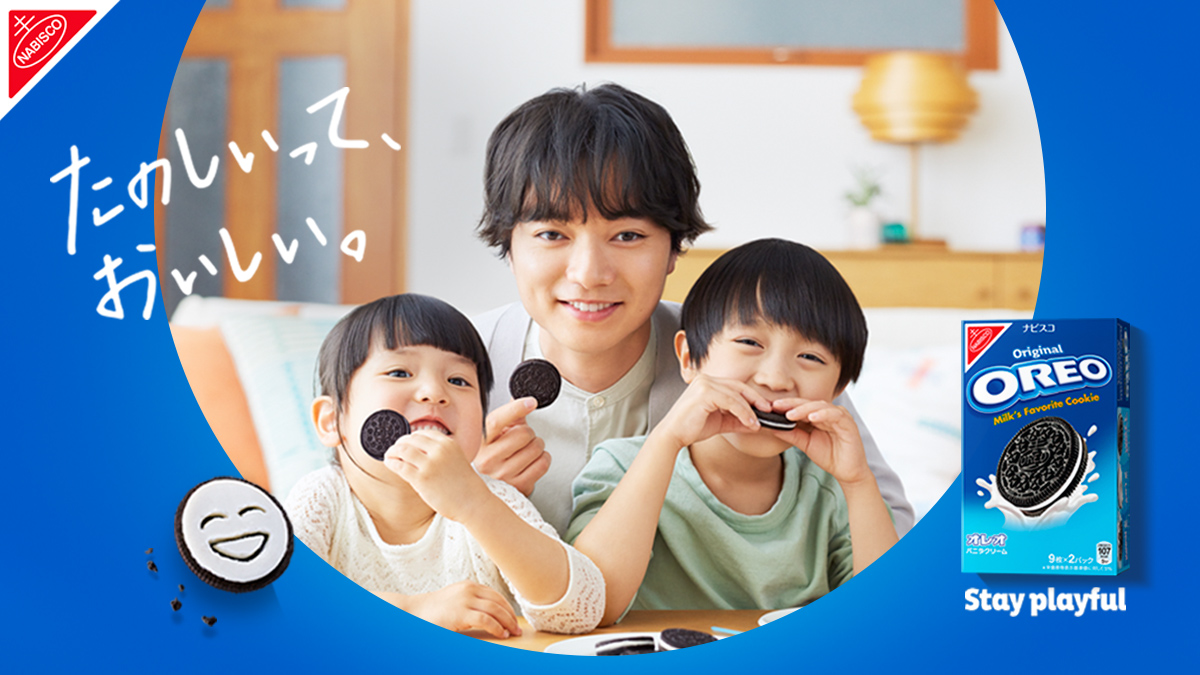 Oreo, also known as milk's favorite cookie, has been loved and consumed in more than 100 countries, over the last 100 years, since the launch in 1912.
Saatchi & Saatchi Tokyo launched a brand campaign, bringing in Shota Sometani as the new brand ambassador. This campaign focused on the playful and fun world that is very much unique to Oreo.
In this TV commercial, Mr. Sometani plays the role of the father to show how Oreo can bring together families and create new memories.
Discovering the fun and delicious world of Oreo.
It's fun and delicious!
Oreo cookies bring fun into the family.
Stay Playful
TVC Storyline
The father is shown to be struggling while working in the living room. The brother and sister watch as their father is working hard during snack time. The brother uses the Oreo to create a smiley face and places it over their father's head for fun. In imitation, the sister does the same with her own smiley face. Their father notices the children giggling and realizes that the children were trying to make him smile and have fun! The last scene shows the family happily eating Oreo together ending with "Fun is Delicious" as the tagline.